Metadata
You can edit workspace metadata such as the name, version, author, tags, and documentation link with the help of Workspace Admin.
To modify this metadata, open the Workspace Admin and navigate to the 'Meta' tab. You can then alter the respective fields and save your modifications: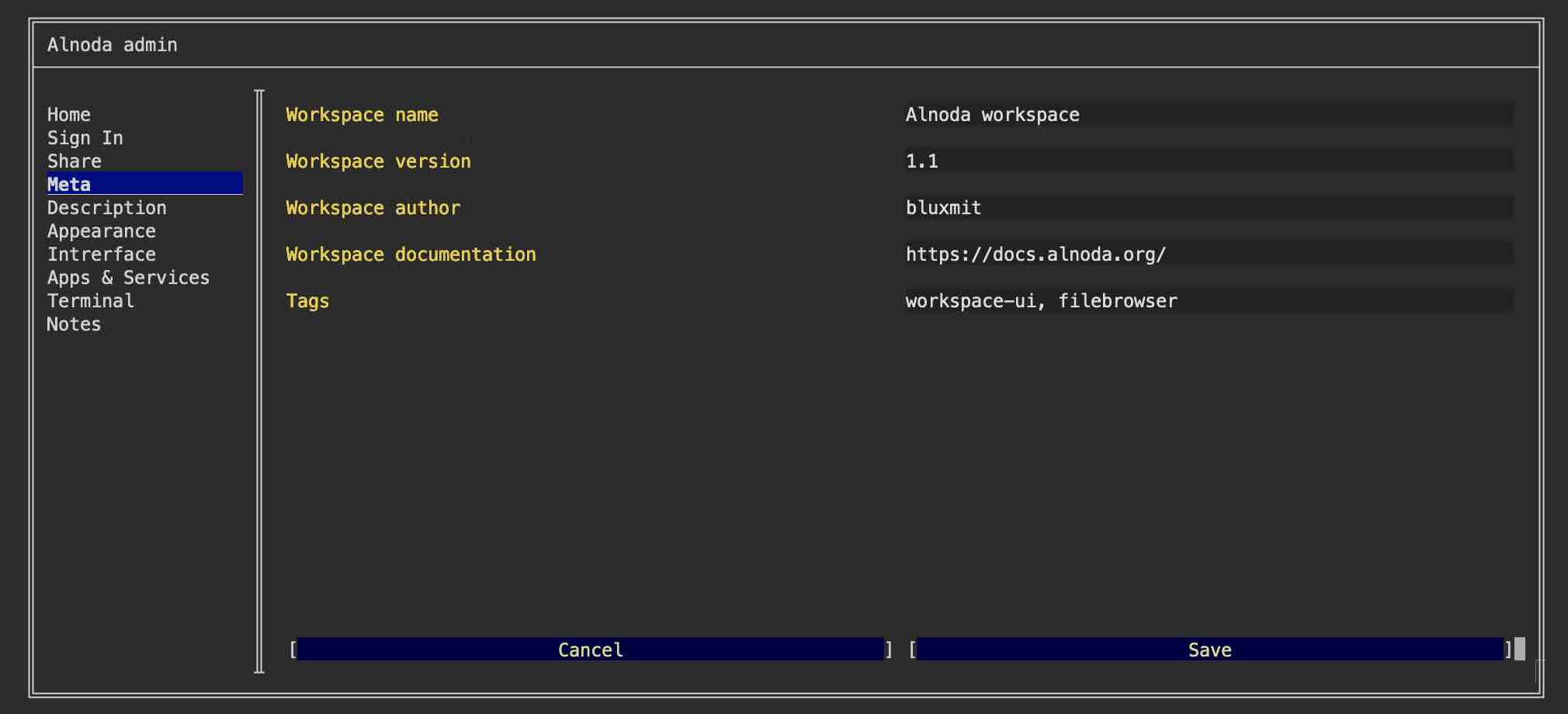 To edit workspace description open Workspace Admin and then 'Description' tab: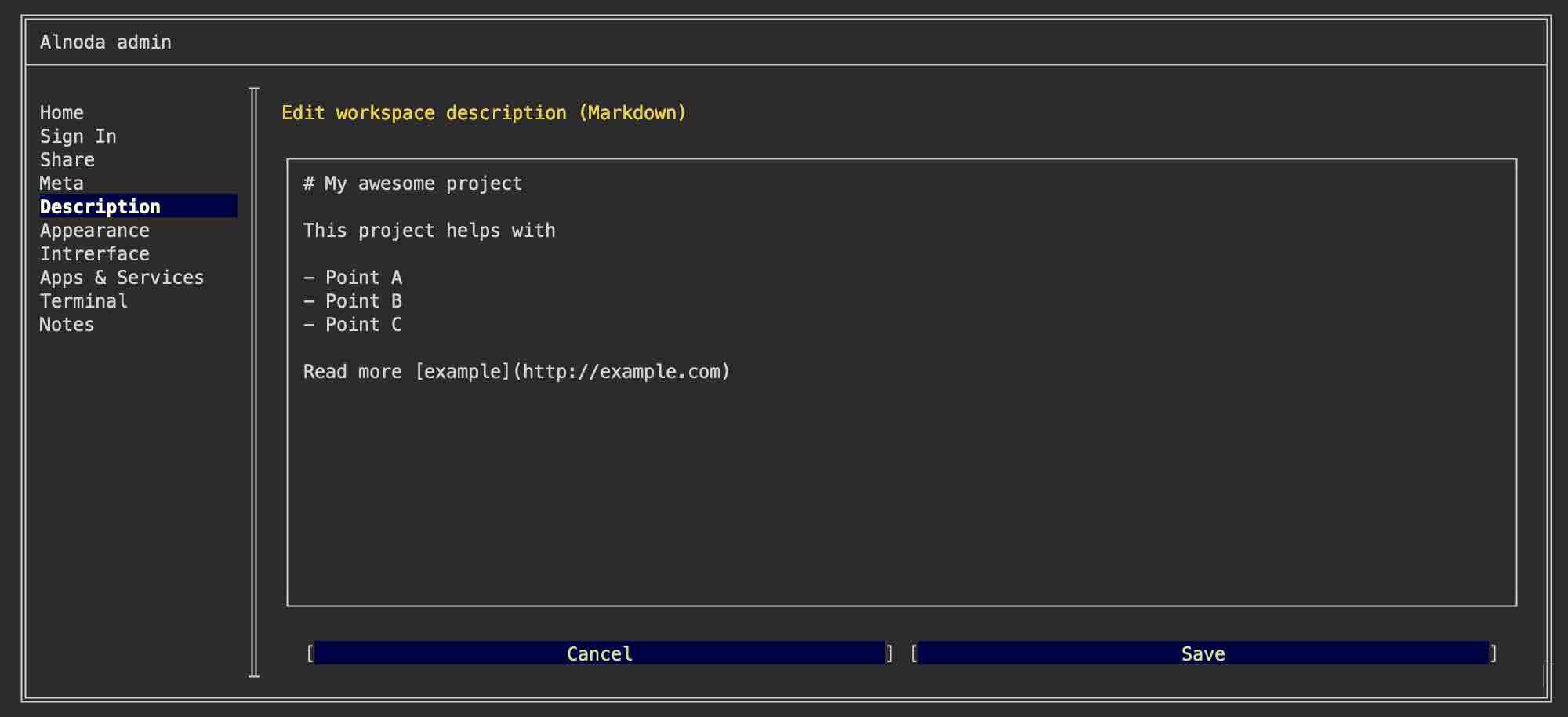 Hint
You can use Markdown to write description
After you save the changes to meta or description you will see Workspace UI updated.